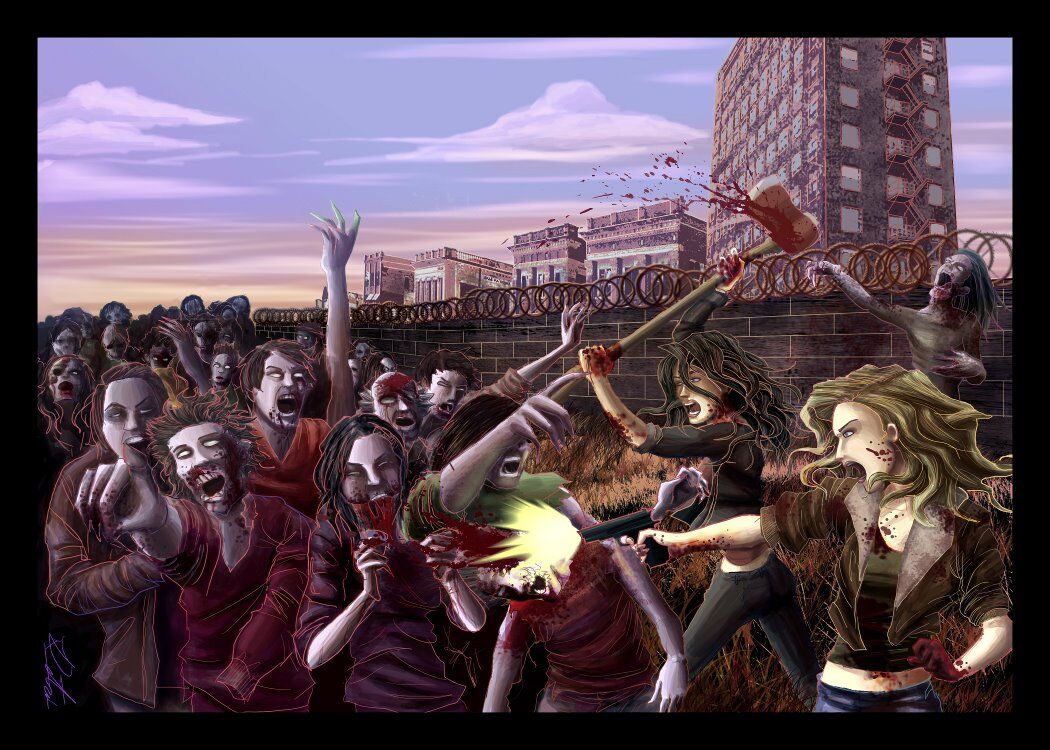 Welcome to the As The World Dies Wiki
As The World Dies is an action-packed character driven story of two women fighting to survive the zombie uprising in the Texas Hill Country.
About the AS THE WORLD DIES ZOMBIE TRILOGY
The AS THE WORLD DIES ZOMBIE trilogy was originally published online between 2005 and 2007. It garnered a huge following and the fans encouraged the author, Rhiannon Frater, to pursue publication. At the urging of her husband, the author self-published all three novels between August 2008 and August 2009 and sold thousands of copies. The first two books, THE FIRST DAYS , and FIGHTING TO SURVIVE both won the Dead Letter Award for Best Book (Fiction) in 2008 and 2009. After the publication of the final book, SIEGE, the trilogy was optioned for a possible TV show. After being approached by several publishing houses about securing the publishing rights to the book, Rhiannon Frater signed with The Foundry Literary + Media agency in November 2009. Her agent, Hannah Brown Gordon, pitched the series the last week in January 2010 and a three book deal with Tor was reached in early March 2010. THE FIRST DAYS, the first book in the series, is being reissued by Tor on July 5, 2011. The novel has been revised and includes a few new scenes. FIGHTING TO SURVIVE will be published in November 2011 with SIEGE following in Spring 2012. All three books have been revised by the author and include new content.
"This outstanding first effort, the first book in a trilogy, will appeal greatly to zombie fans, but the undead are merely the catalyst for a far more disquieting tale of societal collapse."
-- *Publishers Weekly (Starred Review)
Community content is available under
CC-BY-SA
unless otherwise noted.